Events made easy
Organize an event, invite friends, order event services, create a community for event goers to collaborate, connect, etc!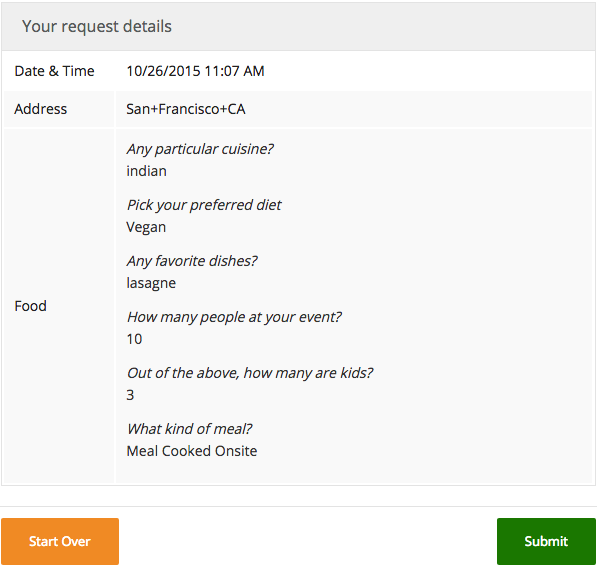 1. Create an Event
Create an Event. Order event services and/or invite people
2. Compare quotes and packages; Choose the best.
Receive quotes for event services.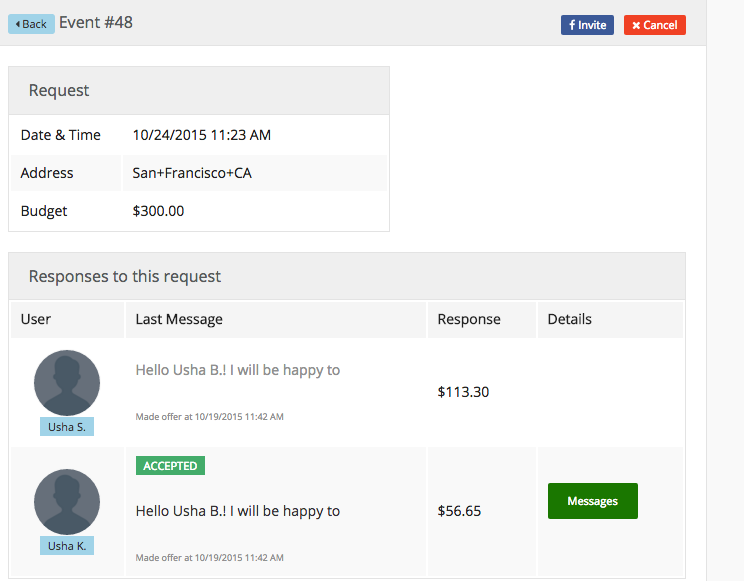 3. Pay. Collaborate and Connect at event.
Choose eminent quotes. At the event, people collaborate, connect, share photos
---
What our happy customers say?
Since we started using Wanteet we have been able to get food for the Meetup from different vendors each time, for only a little bit more money than the pizzas cost, by using the Make a request option. Being able to have variety has been a nice benefit for the members of the Meetup group. The process of getting and selecting a quote is simple and straightforward. Meredith, i-Gate
Dario has a very unique energy about his cooking. His passion is infectious. He was so organized and thorough. It was a pleasure to watch. We loved his food and cooking. Eggplant parmigiana and Shrimp was excellent.
---